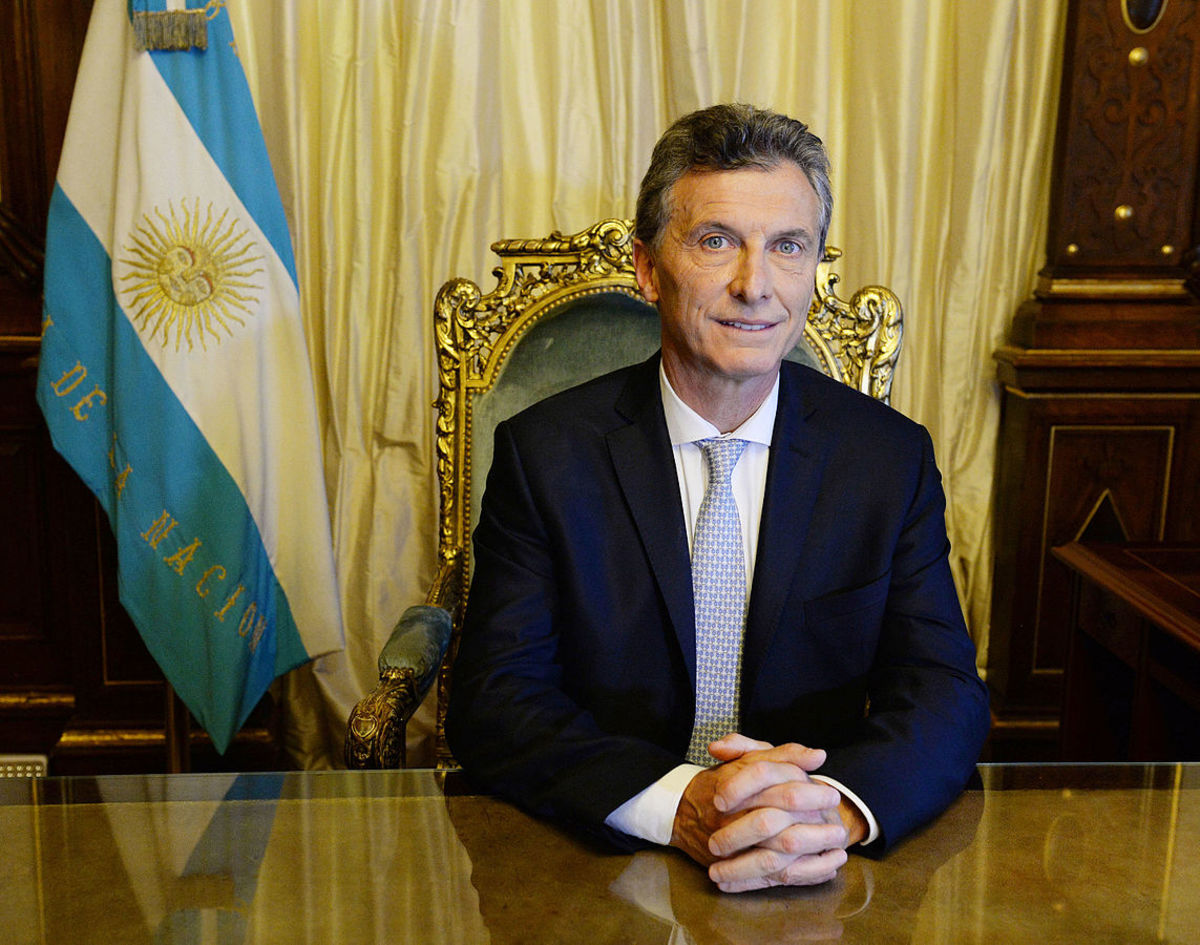 In the year 2000, the International Monetary Fund provided a $40 billion bailout to Argentina, to help the country reduce its growing debt burden. In exchange, the IMF demanded—as it always does—crippling austerity, because the sort of lower-rung countries that require the IMF's help must be punished for their profligacy. This led to the collapse of the Argentine peso, double-digit unemployment, the default the bailout was supposed to prevent (much to Paul Singer's eventual glee), the terminal distrust of the Argentine people toward the international financial system and the rise of the Kirchner clan to the Casa Rosada.
But like the country's last default, all of that was like 100 years ago. So why not try it again without learning anything from history?
The International Monetary Fund and Argentina reached an agreement for a $50 billion credit line to stem a drop in the value of the Argentine peso and shore up the government of President Mauricio Macri, as he accelerates plans to reduce fiscal deficits….

As part of the program, Argentina will agree to accelerate the pace at which it reduces the government deficit. The nation spends more than it collects in revenue and imports more than it exports, creating fiscal and current-account shortfalls that leave Argentina vulnerable to fluctuations in its currency.
Surely, this time, it won't lead to the (continuing) collapse of the peso, double-digit unemployment, defaults, heightened distrust towards the IMF and its ilk, and the rise of the Kirchner clan back to the Casa Rosada.
Argentina's government said it would aim to rapidly reduce its deficits until it has a fiscal surplus by 2021.

"Garnering political backing to implement the program will be a key challenge for the Macri administration," said Mr. Castellano of the IIF. "The fiscal targets are ambitious, particularly for 2019, which is an election year…."

Opponents of President Macri criticized the deal with the IMF, which has a bad reputation in Argentina as many people blame it for the country's 2001 financial crisis that resulted in a massive default. The agreement comes amid growing discontent with the Argentine leader, with unions threatening a national strike and small businesses struggling to pay higher utility bills since the government cut energy subsidies.

"It is mockery of everyone that suffered the policies of the fund," said leftist lawmaker Nicolas del Caño.
IMF, Argentina Agree on $50 Billion Bailout Deal [WSJ]
Argentina peso falls to new low after IMF deal [FT]
Earlier: Wall Street Wants To Know Why Argentine President Hasn't Fixed Four Decades Worth Of Problems In Less Than Three Years